After having our Blackberry 10 app "Pattern and Color Wallpapers" on BlackBerry World for almost one year, we think it is time to publish some stats. Please remember, that Pattern is one of our toy projects, developed in our spare time. It is free, open-source and no time or money was spent on marketing.
Long time statistics
First we will show some long time stats, including all downloads from January 2013 to October 2013. All in all we had about 48.000 downloads and about 250 reviews. The following chart is taken directly from BlackBerry World. You can see the spikes that clearly show the released updates. Also you can see a clear trend of increasing downloads – which is nice of course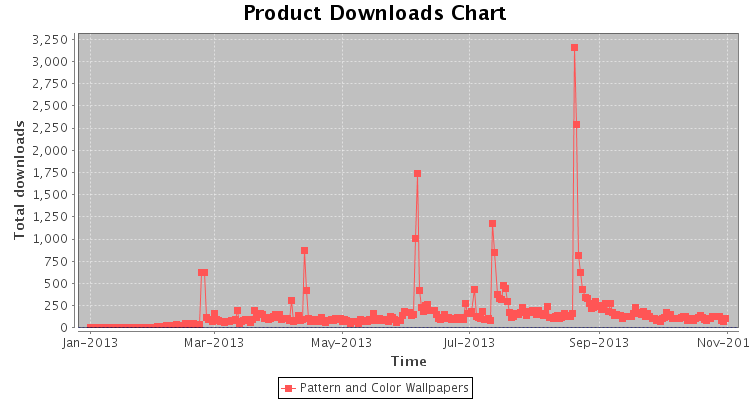 All downloads by devices
All downloads by OS version
All downloads by country
All downloads by locale
Summary long time data
We were surprised to see  so many downloads coming from Saudi Arabia. It looks like BlackBerry is still very strong there. Also we can see, that many people choose en_us as their device locale, even if they are not located within the US or Canada. BTW it looks like BlackBerry has no separate locale for Canada. At least we cannot find en_ca anywhere.
Recent data
Now lets have a look at some more recent data. The Q10 is on the market for quite some time now. OS 10.2 is finally out. So how do things look if we only concentrate on October 2013?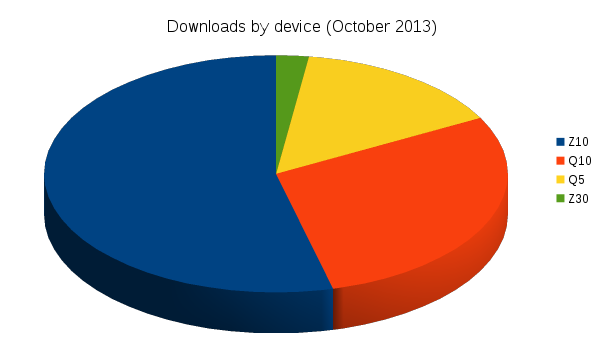 Great news for all keyboard lovers. The Q10 and Q5 now make up more then 40% of all downloads. The rest is mostly Z10s plus a few Z30s.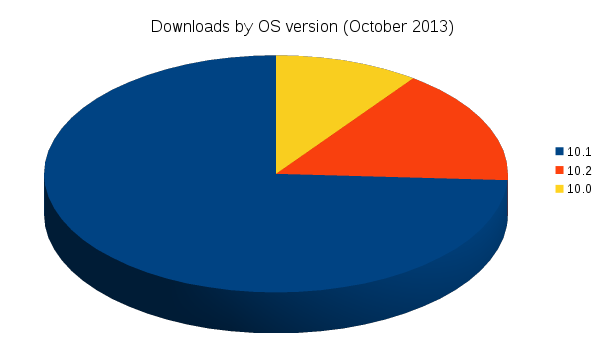 With about 75% of all downloads coming from OS 10.1 it is clear that this is currently the most used OS. At least for people downloading Pattern.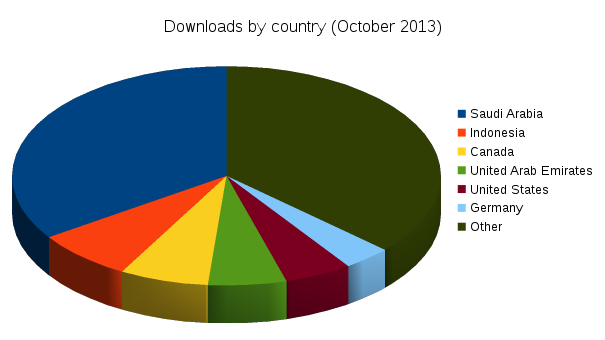 Saudi Arabia now creates about 35% of all downloads (up from 26%). Indonesia and Canada switched places and United Kingdom dropped out of our top-6.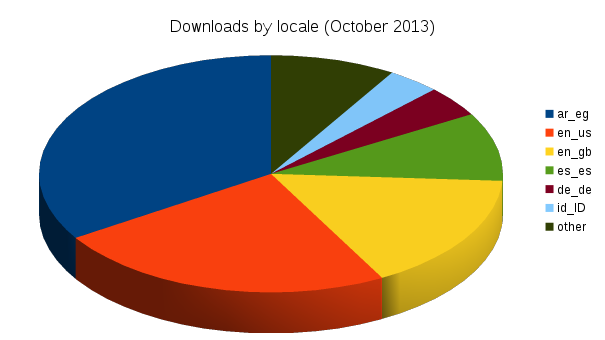 Regarding locales: ar_eg is now the clear winner followed by en_us and en_gb.
The data presented here is of course not representative at all. You will probably get different number with other apps. Still, we think that Pattern is quite an universal app. We expect people interested in wallpaper apps to be more or less equally distributed throughout the world. Because of that we hope that our data might help you in making your own app more successful. E.g. don't offer your app in just one country and have translations for markets where there are many BlackBerry users. (We'll have to do better with that as well. Currently Pattern is only available in en_us and de_de.)
I hope you've enjoyed the numbers. Next time I'll try to provide proper percentage value for all numbers and take more care regarding the color-coding of the charts. Also if you need some more numbers, have a look at the Instago stats.
If you have questions, just leave a comment!